If you want to be part of CHALLENGECAPETOWN but don't feel quite ready to complete three disciplines in one day, then the Team Relay is just for you!
Whether you're a corporate team or just a bunch of friends, the CHALLENGECAPETOWN team relay is a unique experience that embodies team spirit at its best:  Each team member completes one part of the middle distance triathlon before he/she gives the timing chip to the following athlete. When the last athlete of the team enters the finish straight in the race village, the team finishes together.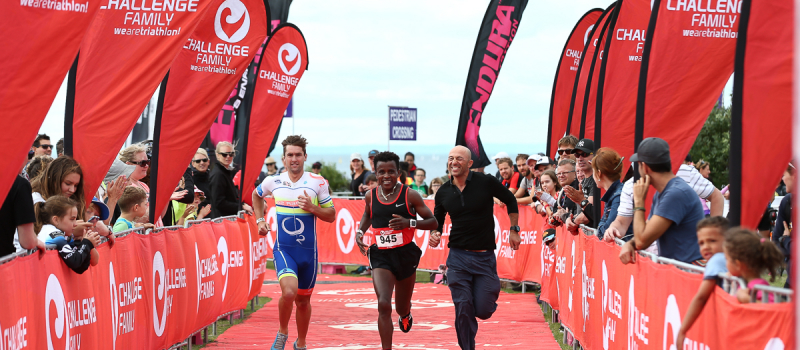 CHALLENGECAPETOWN TEAM RELAY is open to all athletes over 18 years. Sign up with a team of minimum two or three of your friends, family members or colleagues, and complete the 1.9km swim, 90km cycle and 21km run alongside those participating in the individual triathlon.
Team Relay Split Payments is a convenient option for relay teams which allows the entry fee to be split among the team members.
To take advantage of the Team Split Payment offer, team entrants will need to select the split payment option during the payment stage of the entry process
The split payment option is available for South African residents only.
The split payment option will be based on the particular payment widow that is currently valid. i.e. Early Bird or Standard.