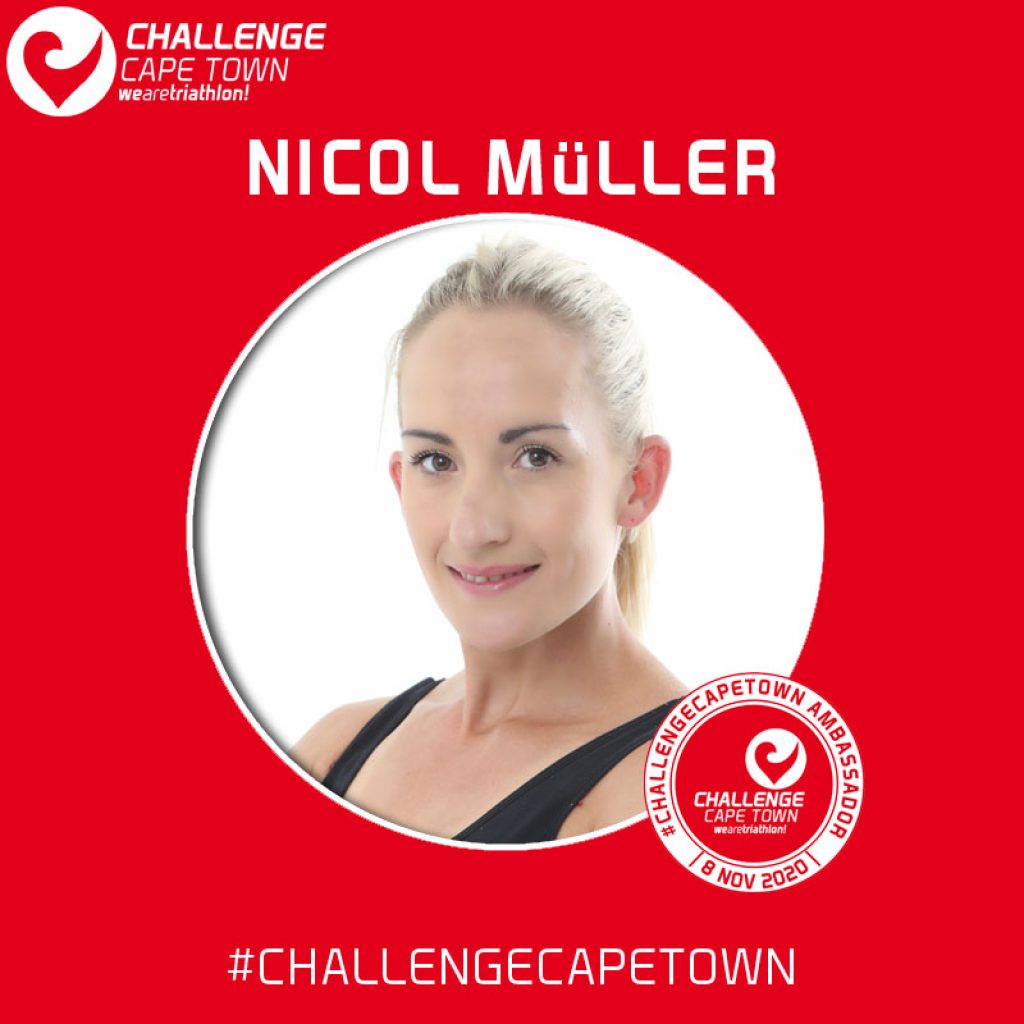 Nicol's passion for fitness started at the tender age of 10, inspired by her father.
After many years of being a pure runner and avid gym goer I chose Personal Training as my career choice.

I supported my dad at a full Ironman event in Port Elizabeth and fell in love with the sport. I had to try this swim/bike/run thing.

Along with my career as a Personal Trainer, I am also a qualified Triathlon Coach operating in the Blouberg area for Embark & still partake in many events.

When I am not taking part in the event I give my time up to officiate, helping make the event safe and fair.

Some people call me obsessed, I like to call it in love. I have absolute love for the sport, for health & for fitness and the triathlete community are just incredible.

Last year I officiated at the first CHALLENGECAPETOWN event and vowed I had to take part in 2021 – what a vibe!

Do not let FOMO get the better of you this year, join me and let's make memories in the beautiful city of Cape Town with the amazing CHALLENGEFAMILY!