100% is CHALLENGECAPETOWN's official eyewear sponsor. With the ultimate performance on and off the bike, coupled with advanced technology and advanced comfort, wearing eyewear from 100% will make you envy of your training group!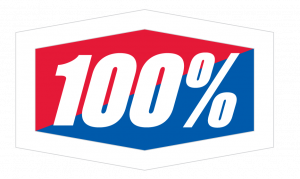 100% is a San Diego based company with a passion for racing, weather its Moto Cross, road riding, MTB or downhill racing – they always just give 100% in everything they do!
The company heritage is motocross  and they started producing sunglasses for their moto riders off the bike when they step onto the podium.
With the unique sunglass design which somewhat resembles their goggles, they caught the eye of Peter Sagan, the showman of cycling, who at that stage was riding with another brand of eyewear.
The company has since then grown from strength to strength with riders of various disciplines now sporting 100% eyewear, names like Peter Sagan, Frederik Van Lierde,  Mathieu Van der Poel, Jolanda Neff and team Bora Hansgrohe to name a few.
WHY IS THE CORRECT EYEWEAR SO IMPORTANT?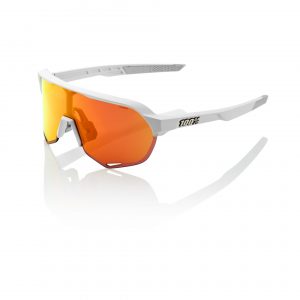 The correct eyewear is somewhat misunderstood and underrated as being important as people don't really understand the importance of correct fitting glasses and the protection that they offer.
Cheap eyewear does not only harm your eyes as they don't offer the necessary UV protection, but it can also shatter on impact which can cause even more harm.
Premium eyewear pieces have strict criteria that they have to conform to especially if they produced in Italy, this is for the materials the product is made from as well as the protection the lenses offer.
100% offer unique designs with various lens options that will suite your sporting needs.
All the performance eyewear comes with an hard protection case, extra nose piece and extra clear lens for early morning rides.
100% even offer casual sunglasses but with the added benefit and features that it can be used as athleisure so they have some sporting specific features included.
EYEWEAR CARE TIPS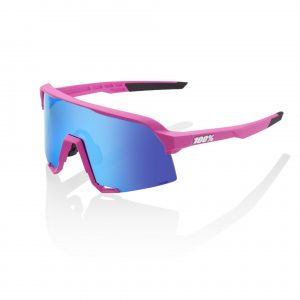 Remember to always keep your eyewear clean, its best to always rinse the eyewear under lukewarm running water to first rinse off any debris that can scratch the lens before wiping it off.
If there are stubborn sweat/smear marks on the lens, use a mild soap to wash the glasses under running water or use eyewear cleaning wipes.
This will prolong the lifespan of the eyewear and protect your eyes from harmful UV rays.
CHALLENGECAPETOWN entrants enjoy a special discount when ordering 100% eyewear from www.pureendurance.co.za. All entrants have received a discount code via email.